Themes and Inspiration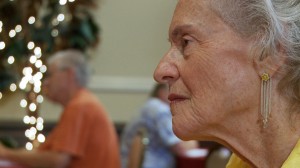 While the world's fastest-growing age group is 65 and over, when we consider love and desire, our youth-obsessed media still embrace the clichés. Rarely in modern cultures are older adults given voice as emotionally intricate individuals.
My desire to explore this issue began when my dad's death ended an intense half-century love affair, leaving my still-vibrant mother struggling to face a new life alone. That same year, a 78-year-old uncle, who'd never married or even dated, met an 80-year-old woman, and they fell madly in love, like teenagers, behind a locked bedroom door.
Trying to understand the needs of those closest to me, I searched for stories where seniors spoke openly about their intimate, emotional lives, but found very few.
And so, when a 'healthy aging' coalition in Rochester, NY announced a speed dating event exclusively for 70- to 90-year-olds (at which many chuckled), it struck me as both iconoclastic and obvious.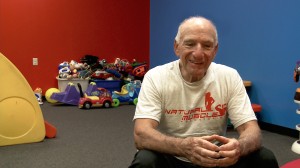 Here was a unique chance to discover how age affects our desire to start over, to be held once again in someone's arms, to seek new companionship and affection. And so I set out with one question: Do decades of life and loss constrict our hearts, or might time develop them in unexpected ways?
Unlike other recent documentaries on aging, I saw an opportunity to break social and generational barriers by looking at older adults not in terms of specific talents or communities, but through shared, human desires. By telling a story involving a universal quest, I could connect them directly to the mainstream through situations to which we all can relate. Regardless of age, I thought, who doesn't understand loneliness, or intimacy, or the search for love?
Gaining exclusive rights to the dating event and its participants, I filmed without a crew, aiming to develop easygoing, personal relationships with the speed daters, to follow their everyday routines and allow candid stories to emerge. I listened both for humor and confessional poignance, and discovered a wide-ranging narrative told through an ensemble of voices. In the end, I was amazed by how this group of conventional 70- to 90-year-olds, from the generation before baby boomers, opened up so willingly.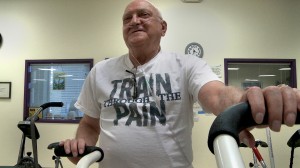 By attracting a wide audience with the humorous premise of 'grandparents going speed dating', THE AGE OF LOVE becomes provocative entertainment that also addresses many societies' most insidious misconception of aging—that the emotional needs of all older adults are similar and self-evident, focused on health and financial concerns and largely unrelated to those of younger generations.
On the contrary, as we watch these seniors navigate the comedy and drama of dating, their actions and emotions combine into something much deeper—revealing how the desire to love and be loved not only connects hearts of young and old, but, more unexpectedly, remains just as confounding, nerve-wracking and rewarding at any stage in life.
We're all destined to age, and the aged were all once young. As an unmarried filmmaker somewhere in the middle, this project represents, in many ways, my own journey to understanding love and relationships. The key for me, and hopefully for all audiences, is that this story lets us meet characters we thought we knew, but in their own space and in their own words, without assumption or judgment—introducing new voices to mainstream media that cannot be easily categorized or ignored.
Steven Loring
October 2022
Brooklyn, NY
Back to Top