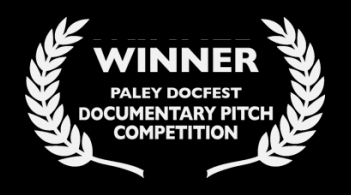 Very proud that THE AGE OF LOVE has won the 9th Annual Paley Center DocFest/DocPitch Competition in NYC, up against some amazing filmmakers from across the country. And it was great to have a whole crew of supporters from SVA's SocDoc Film Program, where this project began.
What the competition is: "At this signature event of the Paley Center's annual documentary festival, five up-and-coming, nonfiction filmmakers pitch their films before a live audience and a group of eminent documentary filmmakers and producers. The panel evaluates the proposals for uniqueness and viability, and the winner will be awarded a $5,000 grant from A&E IndieFilms to be used toward the completion of their project."
Read more about the event, the judges (from POV, A&E, History Channel and others) and the competing films.
Moving toward our world premiere, we're feeling the enthusiasm build!