2016 Valentine's Screenings From Coast to Coast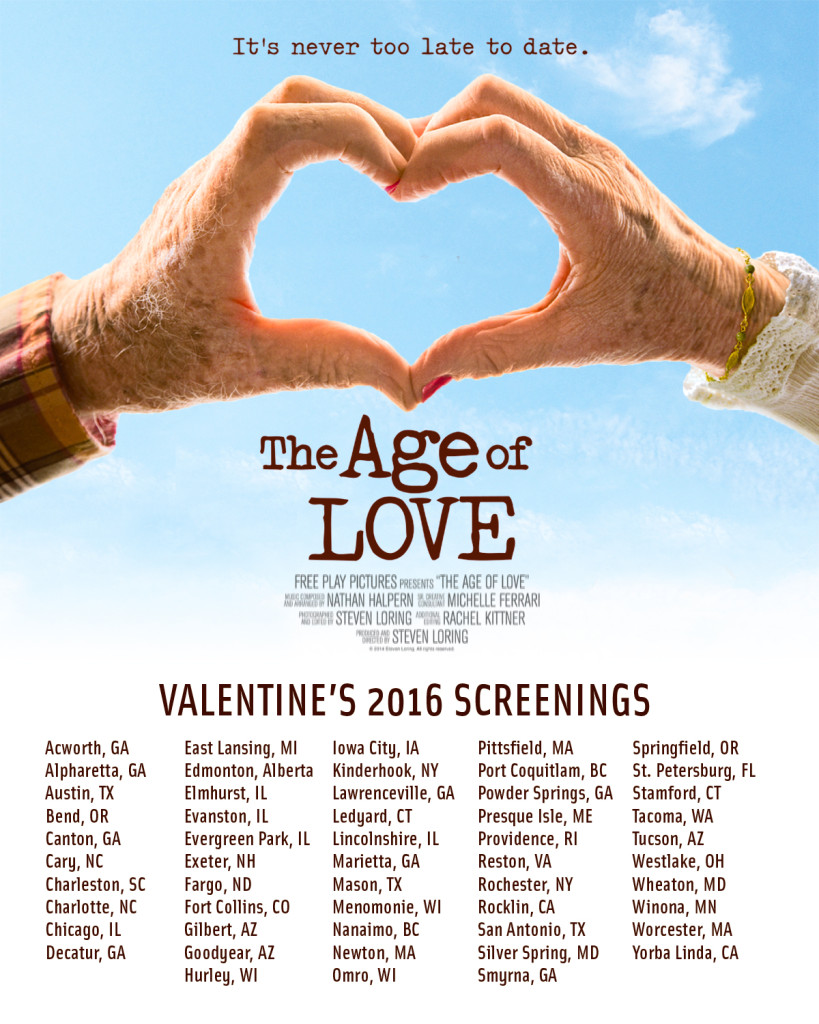 DOES THE NEED FOR INTIMACY—and our search for love—change as we age?
Posing this question to audiences worldwide, The Age of Love has touched a cultural nerve and spurred a social movement, bashing stereotypes and empowering single seniors to seek new companionship.
During our upcoming Valentine's Screening Campaign, audiences from St. Pete to the Canadian Pacific will have a chance to see the film and, in many cities, take part in one of dozens of Senior Speed Dating events now being organized.
So check out our poster for a city near you, then find the dates and details on our Screenings page.
If you don't see your city, fill out our Hosting Info form, and we'll help your group bring it to a local theater, university or community center. Our goal is to spread the message—that our bodies may change, but what we feel doesn't change at all—to everyone.
Wishing a new year of happy hearts to lovers of every age!