By Kathy Kaiser, WeAreMovieGeeks.com, 11.17.2014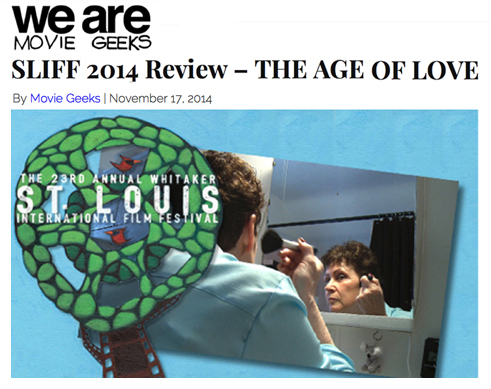 DIRECTOR/PRODUCER AND CINEMATOGRAPHER STEVEN LORING brings to the screen a documentary for anyone who has ever longed for that loving feeling – even if you're 90 – with his latest creation THE AGE OF LOVE.
As we meet 30 seniors who live in and around Rochester New York, they are all on the same journey – looking for love and companionship. When a local radio station decides to host a speed dating night for adults 70-90, it opens up a new opportunity that these mature men and women have never experienced before – but are definitely willing to try out.
Coming from a past of courtship and marriages spanning over 50 years, these seniors find themselves stepping into these trepid waters of SPEED DATING – and experiencing on-line dating too – in search of that special someone who can help fulfill what ever time their future may hold for them. From the 81 year old bodybuilder, to the world traveler who feels and acts more like 40 than 70, to the senior in search of her first "real love", this film takes you deep into the lives and passionate feelings that even oxygen machines, failing knees, and years and years of wrinkles can't take away.
Steven Loring does a fantastic job in taking you deep into a world that – for many of us – may never have even crossed our minds. Who would have envisioned that people over 70 still have needs, wants and desires, not only for companionship, but real love.
The subjects of this film with their wisdom, humor and true candor about what they want and need in this stage of their lives, makes you want to stay and be a part of their journey, as you hope to experience a true LOVE MATCH for each of them, when it is all said and done. No matter what your age, THE AGE OF LOVE is one film your will want to experience, as it shares a real story full of emotion and that will assure you, with each passing year, the longing for love and the touch of someone near never goes away.