ASA's 2015 'Aging in America' Conference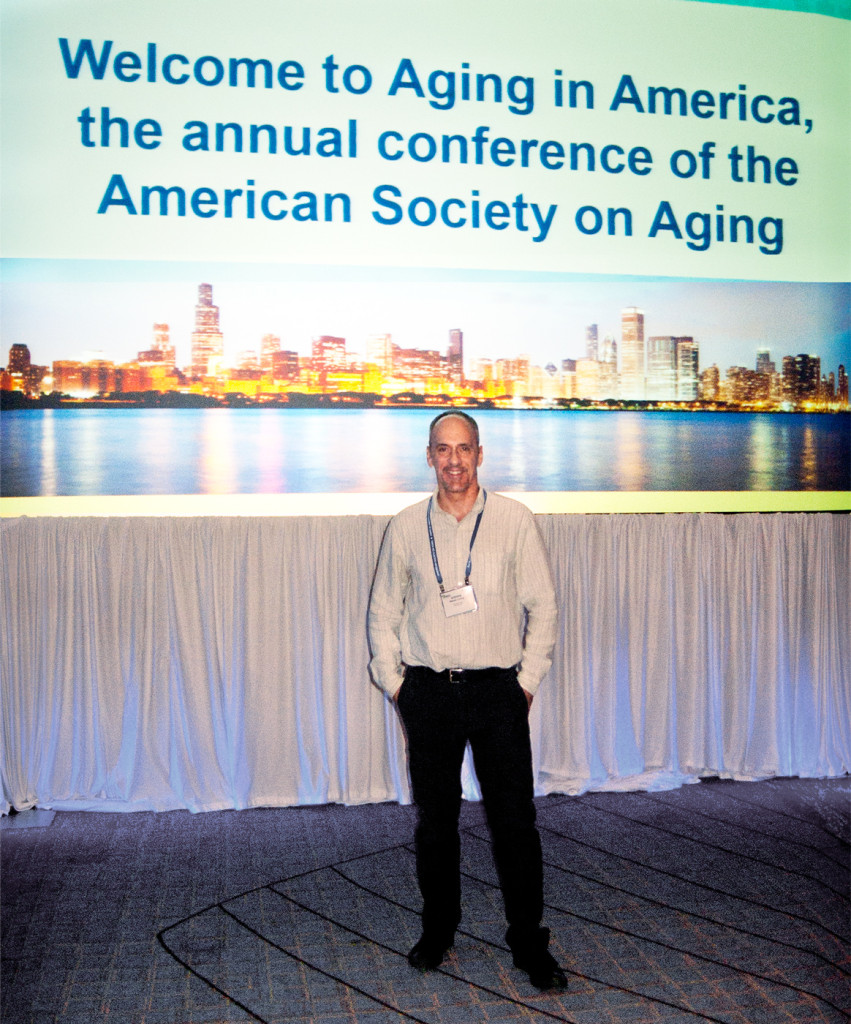 WE WERE HONORED AND EXCITED TO PRESENT THE AGE OF LOVE
at the American Society on Aging's 2015 national convention in Chicago this spring.
Over 150 'healthy aging' professionals participated in our post-screening discussion—moderated with Maripat Gallas of COAW—on ways to utilize the film. Among the suggestions were:
• inter-generational programming and discussion
• university gerontology and social work seminars
• staff training for senior residential communities
• entertainment and empowerment for older audiences
• psychology, sexuality and family counseling for seniors
• secondary school curricula, to start changing younger generations' attitudes on aging
We look forward to partnering with the many groups who asked to utilize TAOL to support the hearts and emotional needs of older adults nationwide.