REVIEW: DOXA 2015 review: The Age of Love
by Craig Takeuchi, May 9, 2015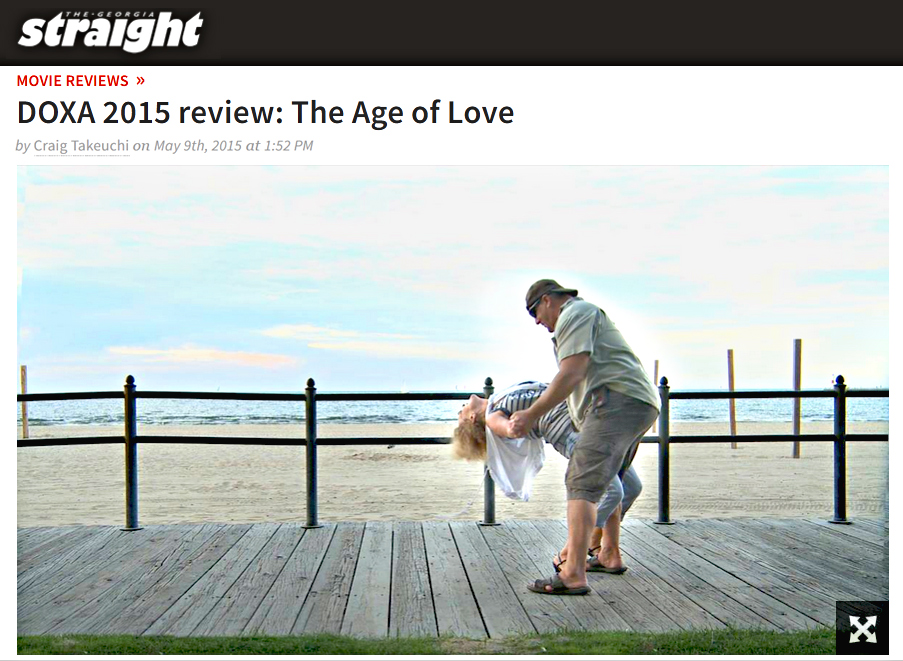 FROM VIAGRA TO INTERNET DATING, CULTURAL SHIFTS AND NEW DEVELOPMENTS IN SENIOR SEXUALITY have increasingly come into focus in the media and scientific studies. Forget about Sex and the City, it's the time of Sex and the Seniors.
In The Age of Love, in which filmmaker Steven Loring chronicles the frequently amusing, sometimes moving experiences of 10 elders, between the ages of 70 and 90 years old, who try out the first senior speed-dating event in Rochester, New York.
The spirited cast of characters ranges from the adventure-addicted Addie, who does everything from skydiving to dating tribal chiefs to backpacking through Southeast Asia, and Frank, a bodybuilding champion in the over-80s division, to Matt, who is self-conscious about lugging around an oxygen tank.   
Their anecdotes and confessions reveal their heartaches and longings, some of which aren't different from adolescents but have deepened or become more poignant with time.
Yet what is unique is how some of the interviewees are rediscovering the excitement (and anxieties) of dating, after divorcing or losing their lifetime partners. The unpredictable mixed bag of results of the dating event provides intriguing insight into expectation and attitude. Ultimately, the universal theme of seeking companionship, to fend off the loneliness that all of us experience, is one that audiences of all ages can relate to.