AARP/CT BRINGS 'THE AGE OF LOVE' TO AMERICA'S OLDEST CINEMA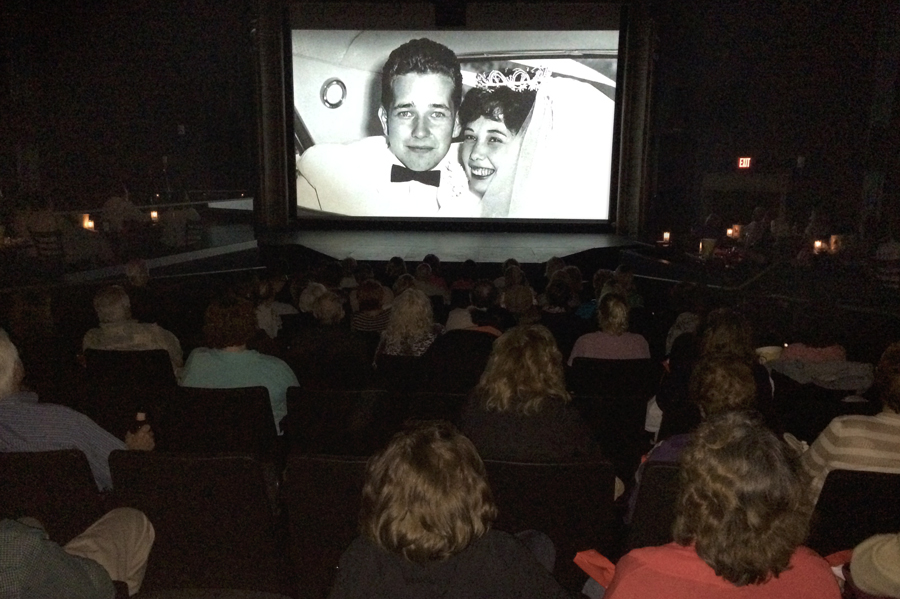 WHAT FILMMAKER DOESN'T HOPE TO SCREEN
in one of America's elegant, original Bijous?
On Wednesday, September 10, THE AGE OF LOVE came to the historic Bijou Theatre in Bridgeport, CT — a 1909 vaudeville stop where Tom Mix opened in 'Pride of the Range' — for one free, pilot screening, complete with cocktails and sponsored by the amazing team at CT AARP.
Before ticketing was halted, 240 reservations were requested, selling out the 202-seat house.
From our interview on the 'Connecticut Style' morning show on WTNH (ABC) in New Haven to an intense nighttime Q&A — both with AARP's exuberant Dating and Relationship Ambassador Dr. Pepper Schwartz — it was an awesome screening day and chance to share our themes with a packed house.
The crew from Connecticut AARP pulled out all the stops, from the pre-screening buffet supper and roving popcorn cart to free coffee and brownies before the Q&A.
But the most exciting part of the evening were reports, from multiple sources, that a single older man and single older woman met in Row 12, struck up a conversation, exchanged phone numbers and made plans for a date. What more could a filmmaker ask?