by Rebecca Adams, 2.18.2015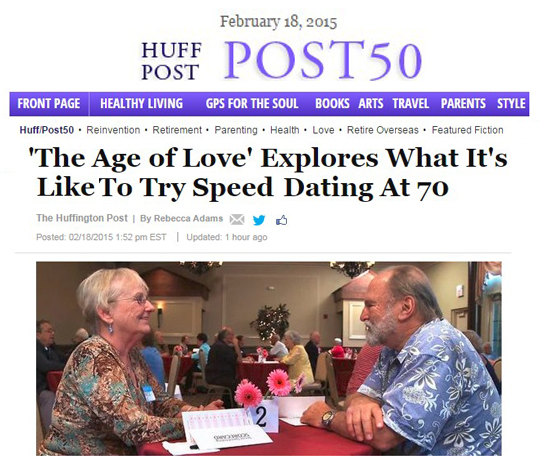 AS OF 2012, ONLY 57 PERCENT OF PEOPLE 65 AND OLDER IN AMERICA were married. So how is the other 43 percent finding love if they haven't already? Perhaps though speed-dating, if they're lucky enough to have an event in their city.
This is a concept filmmaker Steven Loring, 52, is hoping to promote with his new documentary "The Age of Love." Loring had heard about special speed-dating events for people between the ages of 70 and 90 in Colorado and Florida before inquiring around his hometown of Rochester, NY, to see if a senior center there could get one going. As soon as one was planned, Loring began documenting the stories of the 30 singles who signed up.
The narratives that unfold in his film are full of vulnerability and frankness from a demographic whose experiences usually go untold. These daters are dynamic, hopeful and just as nervous as anyone at any age brave enough to put themselves out there — yes, romantic rejection stings just as much at 75 as it did at 25. Continue Reading