by Noah Glick, News Reporter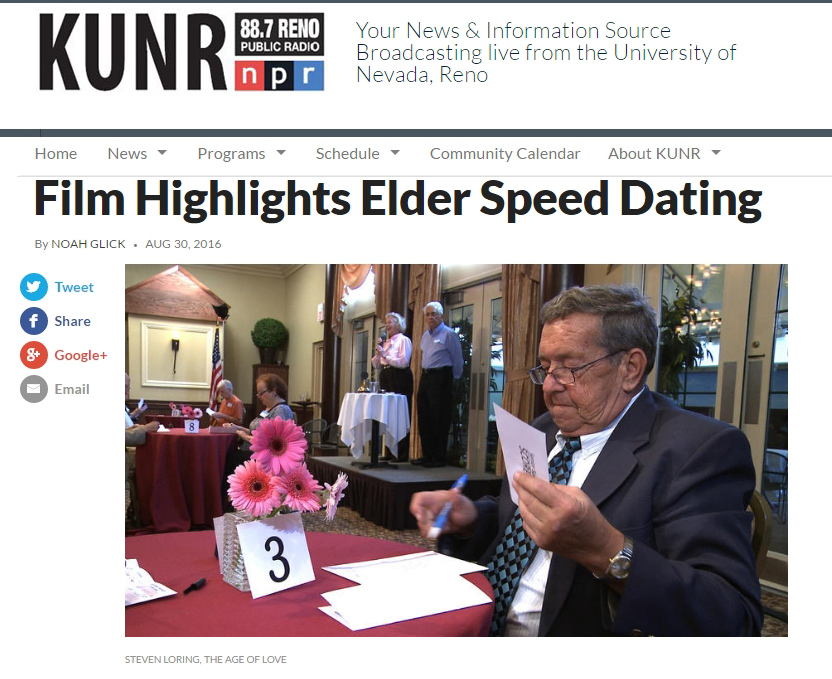 LISTEN TO THE INTERVIEW WITH FILMMAKER STEVEN LORING.
A NEW FILM CALLED 'THE AGE OF LOVE', WHICH FOLLOWS A GROUP of seventy- to ninety-year-olds as they try speed dating, is coming to the University of Nevada, Reno. Reno Public Radio's Noah Glick recently chatted with the film's director, Steven Loring, to talk about what dating is like for this group.
Noah Glick: Tell me a little bit about the film and what you experienced.
Steven Loring: The story of the film is the adventures of 30 70-to-90-year-olds in Rochester, New York who sign up for a very unique speed dating event. And the film follows them from the time they sign up through their experiences at the dating event and when they receive their results, and then we follow several of the couples who go out on dates afterwards.
You could describe it as kind of a humorous and poignant meditation on the overlooked hearts of that generation: the needs, the emotional desires of a group of people that we really haven't paid a whole lot of attention to. Continue Reading