By GILLIAN MOHNEY, via Good Morning America, 11.14.2014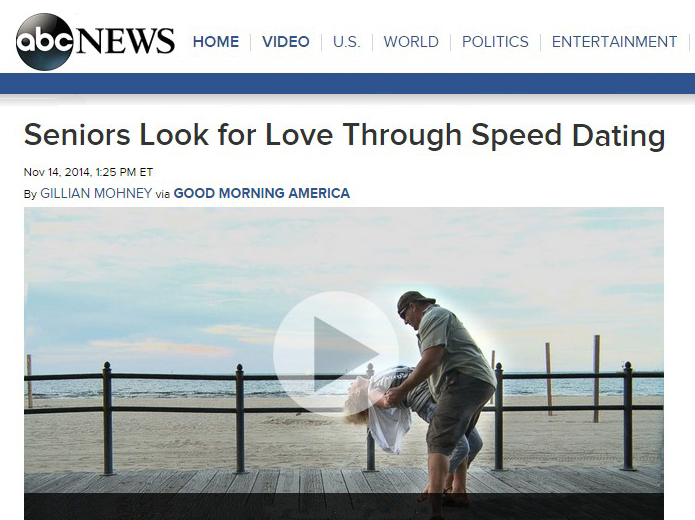 MANY OF JANICE LEDTKE'S FRIENDS THOUGHT SHE HAD LOST HER MIND when the 78-year-old New Yorker decided to try out speed dating.
"My friends said, 'What, are you crazy? Why would you do that?'" the Rochester woman recalled. But at her age, Ledtke said she finds it harder and harder to meet new people.
"I'm kind of a bit adventurous and I thought that was a new adventure," she said of trying out speed dating.
Ledtke wasn't the only senior in town looking for love and companionship. At least 29 other people signed up for the speed dating event.
All the subjects were followed in a new documentary called "The Age of Love." Directed by Steven Loring, the film follows all 30 seniors as they try out speed dating at a special event designed solely for those between the age of 70 and 90. Continue Reading