by Annemarie A. Smith, 3.27.2015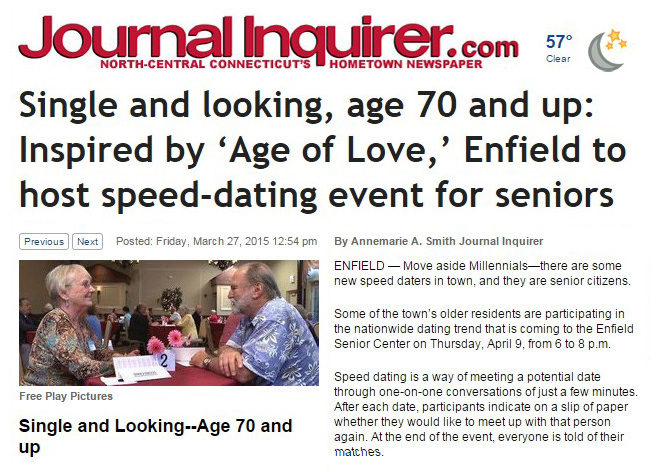 MOVE ASIDE MILLENNIALS—THERE ARE SOME NEW SPEED DATERS IN TOWN, and they are senior citizens. Some of the town's older residents are participating in the nationwide dating trend that is coming to the Enfield Senior Center on Thursday, April 9, from 6 to 8 p.m.
Speed dating is a way of meeting a potential date through one-on-one conversations of just a few minutes. After each date, participants indicate on a slip of paper whether they would like to meet up with that person again. At the end of the event, everyone is told of their matches.
Susan Lather, director of the senior center, was inspired to organize a speed-dating event after 150 Enfield residents attended the center's March 5 screening of "The Age of Love." Continue Reading